Tales of a Fourth Grade Nothing
Written by Judy Blume
Illustrated by Roy Doty
Reviewed by Seth P. (age 7)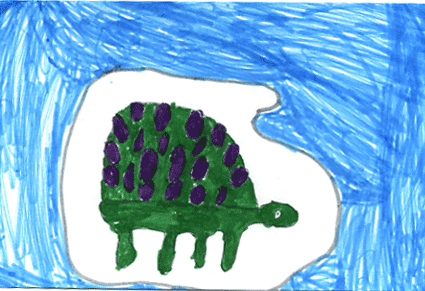 This book is about Peter and Fudge. They are the Hatcher brothers. Fudge was a big brat to Peter. He scribbled all over Peter's project. Peter had to do stuff for Fudge because he didn't listen. It was embarrassing when they all went out for lunch and Fudge said "Eat it or wear it!" when he dumped peas on his head!
I like this book because Fudge made me laugh. My favorite part was when he jumped off the monkey bars. He reminds me of my little cousin when she broke her tooth because Fudge broke his teeth, too. My favorite character was Fudge. I liked Fudge when he said "Funny, funny Fudgie!" after he did naughty things. The things he said and did were always funny.
I recommend this story because it is one of the best book I've ever read. Fourth grade to college level kids could read this book.