Today I feel Silly
Written by Jamie Lee Curtis
Reviewed by SamanthaS (age 5)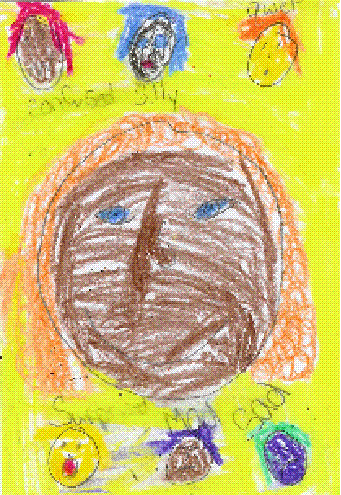 This book is about a little girl who has many different moods. She tells about each mood and why it is either good or bad. I liked it best when the girl was in a happy mood.
I think the pictures are fun to look at. The girl is really silly in all of them. I also liked the part when she puts rouge (that's blush ) on the cat. I thought this book was wonderful. It was different from any book I've read before. Guess what, I've never read a book by Jamie Lee Curtis before. Now I want to read more of her books. If you want to find out the rest I'd recommend that you read this Book. It is super. I think
My friend Emily would love it and so will you! Thanks BrittanyB for helping me!
(This review was dictated to a 5th grade reading buddy.)