Anastasia Krupnik
Written by Lois Lowry
Reviewed by Yanova B. (age 9)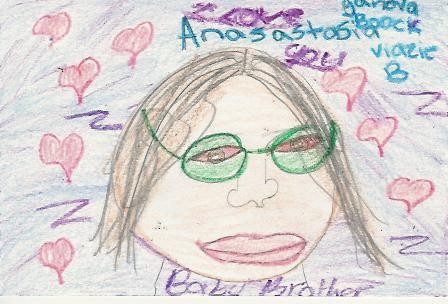 Anastasia Krupnik is a very good girl. She does a lot of crazy things, like says she is stupid. She also likes boys. What she does not like is this boring old teacher. The teacher is so boring she does not want to spend one second with her. The teacher?s name is Mrs. Westvessel. She is a teacher who never understands what Anastasia is saying. But do you know what else? Anastasia?s mother is having another baby. It is a boy. It is up to Anastasia to name her baby brother. What would it be? Would her parents like it or not? You never know!
My favorite part of Anastasia Krupnik is when she has to make a decision what to name her new baby brother. This is my favorite part, because when my mom was going to have a baby boy just like Anastasia?s mom, it was my choice and my big brother?s to decide. We decided to name him Tyruse Daniel. Read on to see what Anastasia chooses!
I recommend this book Anastasia Krupnik to my friend at school, Priscilla, because she got a new baby brother, and her teacher never understands what she is saying, either.