White Fang
Written by Niccolo Machiavelli
Illustrated by Jack London
Reviewed by J.P.M. (age 9)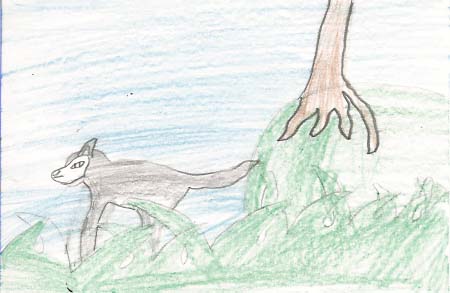 White Fang, written by Jack London, is a great book. Kiche, the co leader, and One Eye gave birth to cubs. When the famine came, One Eye and most of the cubs died because they had no food to eat. When Kiche and her last cub met the man gods, a man named Gray Beaver named Kiche's cub White Fang. Gray Beaver sells White Fang to Beauty Smith. He treats White Fang very badly. What will happen to White Fang? Read White fang to find out.
I really enjoyed reading White Fang. It is a very interesting and exciting book. White Fang goes on many adventures. When I was reading this book, I felt very sad because he got into a lot of trouble. This book is very long. Did you know it has 240 pages? I love to read long books.
White Fang's feelings remind me of my own feelings. When I went skiing, I had trouble stopping. White Fang had trouble surviving. White Fang was lonely when the Indians took his mother away. I also felt lonely when I went to Florida for the first time. White Fang was lost and hungry when he got lost from the Indians. I also got lost China town, New York. I was scared. White Fang and I have a lot in common.
I recommend White Fang. Once you start reading it you might not stop . If you like adventure books you should read White Fang. Even if you do not like adventure books you should still read it. This book is good for all ages. When you finish reading White Fang, you might want to read it again!