My Teacher Is A Vampire
Written by Mercer Mayer
Reviewed by B.B. (age 9)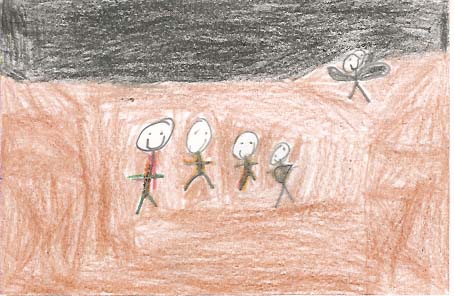 L.C. was watching a horror movie, and he got scared. He had vampires on his mind. L.C. and his friends thought Mr. Bat was a vampire. Mr. Bat is their substitute teacher. The kids took a picture of Mr. Bat in the hallway. The picture was empty. Is Mr. Bat really a vampire? Will L.C. and his friends turn into vampires too? Read this book to find out!
This book was good. It was funny when L.C. burnt the eggs. I laughed. Another reason why I liked it was because the pictures were funny. They looked like cartoons. This book was scary too. Mr. Bat was a real vampire! I felt that this book was excellent.
My favorite part was when L.C. burnt the eggs because it was funny. L.C. was cooking eggs for his dad. He accidentally burnt them . That is a good reason why kids should never cook eggs.
I read other books by the same author. He is my favorite author. He is an author and illustrator. He draws good pictures in his books.
I recommend this book to young readers because it is part of a good series. Kids who like mysteries will like this book.