The Cat in the Hat Comes Back
Written by Dr. Seuss
Illustrated by Dr. Seuss
Reviewed by Luke M. (age 9)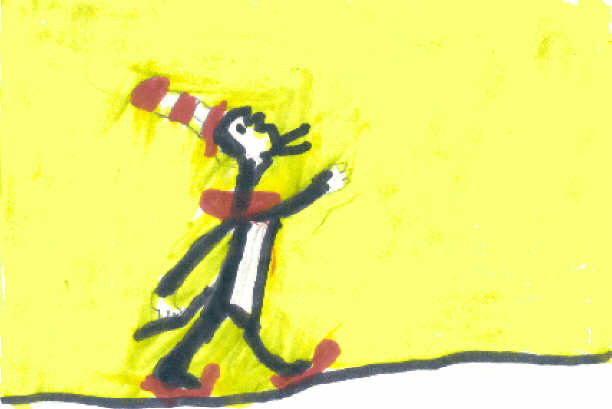 This book is about a brother and sister who are shoveling the snow from their driveway when The Cat In the Hat comes by. The cat goes straight into their house and makes one mess after another. The brother and sister get worried because The Cat In the Hat has made a mess of their mother's white dress. They're afraid that they will get into trouble. But The Cat In the Hat surprises the brother and the sister with one more trick.
The illustrations in this book are full of action. The illustrator uses the colors of red, blue and black on a white background to draw the pictures.
My favorite illustration in the book is on the pages with the word "VROOM" across them. The reason I liked this picture best is because it looks like an explosion. It shows a lot of action. It reminds me of the old road near my house when they used dynamite to explode it and then built a new road.
My favorite characters were the tiny cats inside The Cat In the Hat's hat. I really liked them because they messed everything up even more than The Cat In the Hat. That part was funny and made me laugh.
I would recommend this book to first or second graders. They could read it without any help. I think first and second graders would like this book because it shows you that when something goes wrong, sometmes you can make it better.