Tonight on the Titanic
Written by Mary Pope Osborne
Illustrated by Sal Murdocca
Reviewed by Jessica M. (age 8)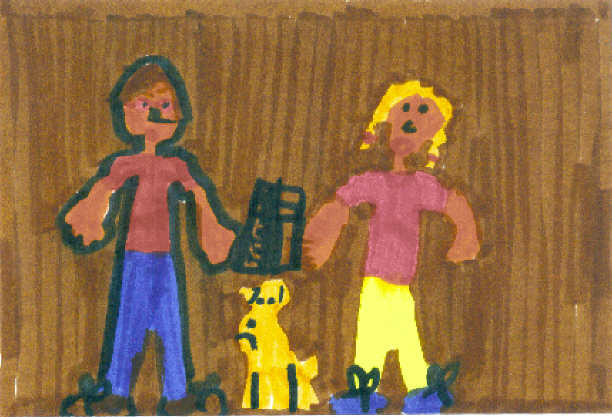 This book is about two children who find a magic tree house. They have to break a spell on a dog. To do this they have to find a gift from a ship lost at sea. They look for a book about boats and find a picture of a large ship. The photograph they choose is of the Titanic. Jack and Annie find out that the ship sinks at 2:20 A.M. and that twenty lifeboats are not enough to save everyone. More than 1,500 people do not make it. Only 705 people survive. Do Jack and Annie break the spell on the dog? Do they drown with the sinking ship or do they survive?
My sister Elizabeth reminds me of the main character Annie because they both love animals. Elizabeth has not only one dog like Annie in the story, but two dogs.
This book is a part of a series of books called "Magic Tree House". Each book in this series begins in the same tree house with the same main characters, Jack and Annie. The difference in each book is that the setting changes.
I found Jack interesting because he knows a lot about every place he and Annie visit. The reason Jack knows so much about these different places is because he reads so many books even though he's only 8 years old!
I would recommend this series of books to good readers in second grade through fourth grade. This series is fun to read because you can learn alot about different places and different times in history.