Good Morning, Gorillas
Written by Mary Pope Osborne
Illustrated by Sal Murdocca
Reviewed by Will H. (age 9)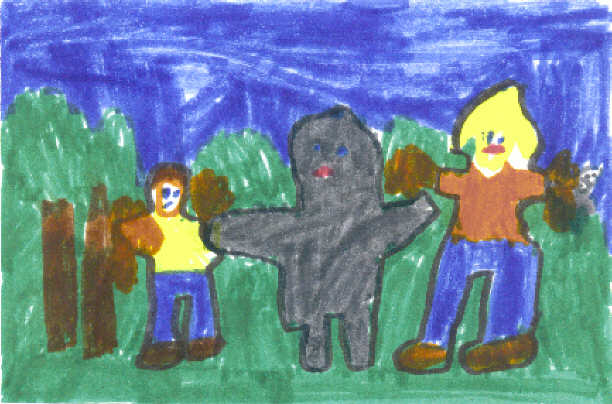 The story is about a boy named Jack and a girl named Annie. They go on adventures through a magic tree house. In this adventure they go on a trip to an African rainforest. They find a little gorilla. Annie follows it and gets lost. In the morning Jack finally finds Annie. The next day the gorillas move to another part of the rainforest. Will Jack and Annie run into someone they know? Or will they find a stranger along the way? What will happen to them next?
I learned a lot about gorillas in this book. I found out that gorillas are smart like humans. They can understand sign language. They also eat fruit like humans do.
I liked this book because of the setting. I have always wanted to go to Africa and this story takes place in the African rainforest. I really like animals alot and would like to see them in real life. This book helped me to imagine all the animals that live in the rainforest even though the book was mostly about gorillas.
In this chapter book the illustrator draws pictures in black and white. I like color illustrations better, but the black and white pictures still help you understand the story.
I recommend this book to kids 8 years old and older because it's a chapter book. This book might interest you if you're interested in gorillas or how gorillas use sign languge.