Dancing in the Wings
Written by Debbie Allen
Illustrated by Kadir Nelson
Reviewed by Crystal H. (age 9)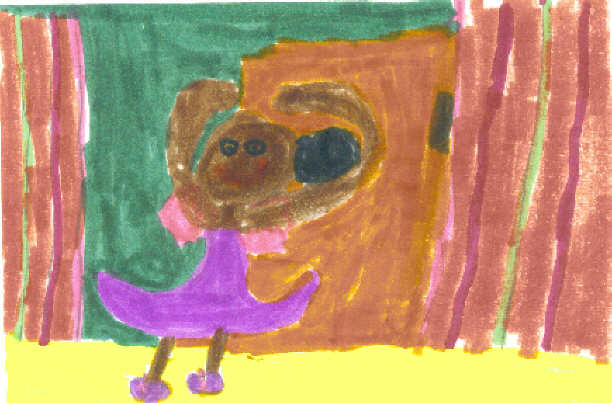 This story is about a little girl named Sassy. Her Mom calls her that because she puts her hands on her hips and always has something to say. She is tall and has big feet, but she has a dream about being a ballet dancer. She takes ballet lessons, but because she is so tall none of the boys can pick her up to do a special part in the ballet. All she can do is stay in the wings of the stage. The teacher tells all the ballet students about an audition that is coming up. A great Russian dancer is looking for ballet dancers for a festival in Washington, D.C. Does Sassy get picked? Does she ever get to dance on stage?
This story reminds me of my own life because I would like to be a ballet dancer. I'm like Sassy because I like to talk alot like she does. Both of us are also pretty.
This book is different from most other books I have read before because the main character, Sassy, tells the story. It starts out, "Ever since I was born ..." All the other books that I have ever read usually tell about the main character instead of the main character telling the story.
My favorite part in this book is when Sassy goes to the auditions. This was my favorite part because I was hoping that she would get picked to dance in the festival. I know how Sassy must have felt because I would have felt the same way if I were in the auditions.
This is a good book to read because it lets girls who are too tall know that they can still dance. Kids who like ballet or just like to dance will also like this book!