The Journal of Otto Peltonen
Written by William Durbin
Reviewed by Katie S. (age 9)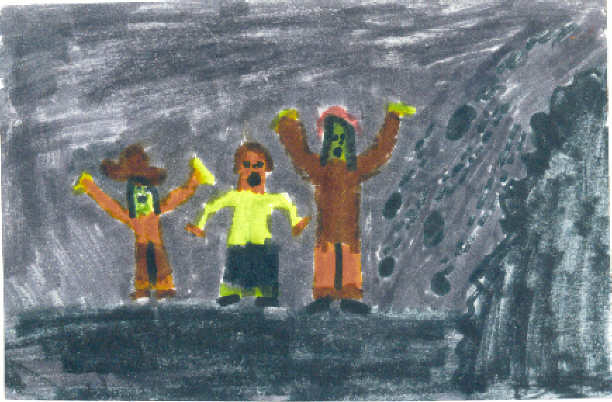 Part of this story takes place in Lehtimaki, Finland and another part of it takes place in Minnesota. Otto's family does not have any money. Otto is just a kid and works in a mine. Otto has a rich friend named Nikko. But when the mine caves in everything goes wrong. Will Otto survive when the mine collapses? Does he get any money if he survives the mine collapse?
This book was very interesting to read. I had a hard time putting it down. My favorite part was when the mine collapsed. This part was very exciting because I didn't know what was going to happen to Otto, the main character.
Otto reminded me of myself because he traveled to Minnesota from Lehtimaki, Finland which is a great distance. I have traveled great distances, too. I've traveled from Kentucky to Arizona and to Cozumel, Mexico and to many other places.
I love this book because Otto reuses things he finds. He uses sticks from the woods to make a chair. He uses crates to make cupboards. I like to reuse and find new ways to use things that nobody wants anymore.
I would recommend this book to fourth graders because the words are hard to read. An adventurous audience would like this book because Otto comes from another country to live in America. I also think that the part where the mine caves in would attract readers, too.