Blossom and Beany
Written by Jenny Dale
Illustrated by Susan Hellard
Reviewed by Steven P. (age 7)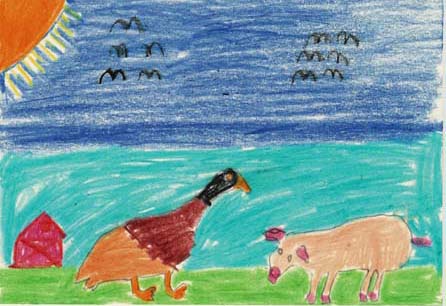 Blossom and Beany is about a piglet called Blossom and a duck called Beany. They became friends because they were both smaller than all of the other pigs and ducks. They loved to play together on the farm. They also loved to play in the pond. One time they got lost and Beany had to learn how to fly to find their way home. They became the very best of friends.
My favorite part of the story was when Blossom and Beany found a picnic and started to eat the food. My favorite character is Blossom because he has short legs and he is cool. It relates to my life by making friends and never being mean to people. This story does have some pictures and does help to see the characters situations.
I think you will like this story because it?s about friendship and having.