Birds
Written by Nicola Davies
Illustrated by Steve Weston
Reviewed by Daniel H. (age 8)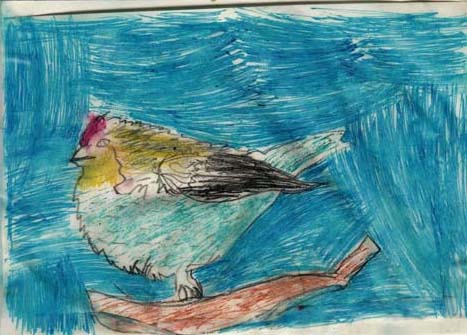 This book talks about many different kinds of birds. It shows how they feed, fly and build a home. Some birds can't fly. Their body feathers are silky and soft, but the wing and tail feathers are stiff and strong. All birds have scaly feet and they have beaks, not teeth. They need strong wings and feathers to fly. Birds are great animals.
My favorite part of the story is when they tell me how birds fly. Their wings have to be strong to fly. My favorite character is the Bald Eagle because it's our state bird. I love animals and like to learn about them. The book shows a lot of pictures of birds and how they live.
I think others should read this book because it tells more details.