Berenstain Bears Tic-Tac-Toe Mystery
Written by Stan & Jan Berenstain
Illustrated by Stan & Jan Berenstain
Reviewed by Claudia H. (age 7)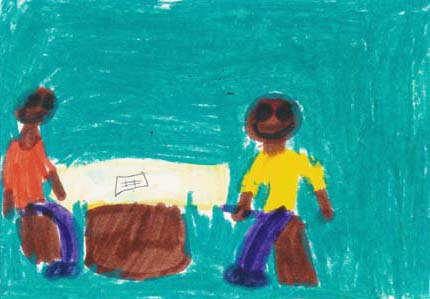 The bears were waiting for a mystery. Then someone walked in, it was little Ben. He said that tic-tac-Tom was not being fair. So he took them where tic-tac-Tom played. His shirt said tic-tac-Tom was the best tic-tac-toe player. Finally, they solved the mystery. Tic-tac-Tom was fair.
My favorite part is when they solve the mystery. It was interesting how it was solved. My least favorite character is Tic-Tac-Toe because he is greedy. This story taught me a lesson: If you had a friend that was greedy he or she might not share things with you. The pictures do help tell the story and I like the pictures because they are colorful.
I think that others should read the story because they will like the mystery and the pictures.