Say Boo !
Written by Lynda Graham-Barber
Illustrated by Barbara Lehman
Reviewed by Ashley D. (age 7)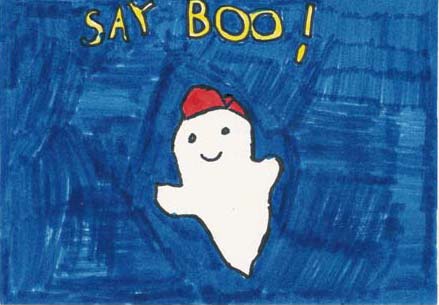 There was a ghost named Ben who could not say boo. He wanted to go out on Halloween night with his brother Boris to scare people, but he couldn't say boo. So he went into the forest, the meadow, under a bridge and back to the forest to practice saying boo. He finally learned to say boo then went out to scare people on Halloween night.
My favorite part is when Ben said boo for the first time because he learned by practicing. My favorite character is Ben because he is so cute. You can learn almost anything by practicing. This story had a lot of pictures that help tell the story and make it more fun to read.
I think that everyone should read it because it is fun and good to read.