Alphabet Mystery
Written by Audrey Wood
Illustrated by Bruce Wood
Reviewed by Evan P. (age 7)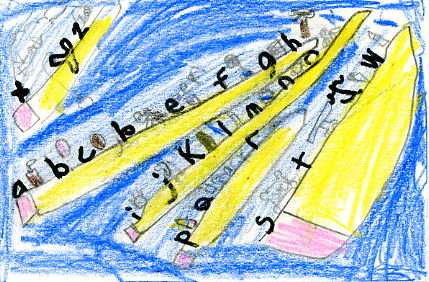 This story is about letters from the alphabet that go on an adventure. They go on a pencilship and go on their adventure. They went to mystery island and picked a souvenir. They got something that matches their letter. 'A' got a toy apple, and 'B' got a bouncy ball.
I think my book was funny because there is no such thing as a pencilship. The book reminds me about my little sister because she is funny too. This book is the funniest book I have ever read because letters can't dance.
I would tell someone to read this because they will like the book and they can learn about the alphabet. I would tell a second grader to read it.