Shiloh Season
Written by Phyllis Reynolds Naylor
Illustrated by Phyllis Reynolds Naylor
Reviewed by Kyle M (age 9)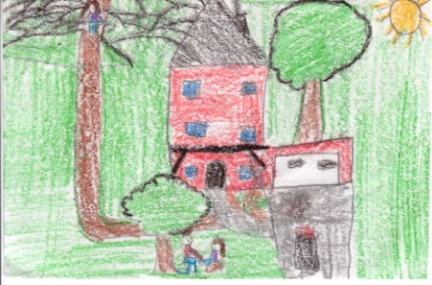 Judd Travers bought a new beagle named Shiloh. Marty was a boy who worked real hard to have Shiloh for his own. Judd Travers was not always a nice man. One day when Marty came home Judd Travers called and asked "Who put the scratch on my truck?" Marty did not do it. Marty and David played spy. They went behind the bushes in Judd's front yard to see if anyone would do something to his things. Judd was sitting on his porch in a lawn chair with his gun on his lap. Judd saw two squirrels in the tree in front of him. A few seconds later he raised his gun shot one of the squirrels. A minute later the other squirrel peeked down and Judd raised his gun and shot the other squirrel. Just before Judd shot, Marty yelled "NO!", David pushed Marty's head down and covered his mouth and said, "Be quiet!" A couple days after that, somebody knocked down his mail box. Another time, Marty, Dara Lynn, and Becky were playing hide - and - seek. When they went to find Becky, they could not find her, so they yelled her name. Their mom came out and said, "Quiet down, I'm trying to listen to the TV." Marty told her that they could not find Becky. Their mom asked, "Where did you last see her?" Marty said, "On the top of the hill that leads to our timber." Right when they lost her they heard a gun shot. Judd is not supposed to hunt in there, but he does. They searched and searched but they could not find her. After a while they found her safe. At the end of the story Judd got into a crash. Marty's mom called 911. Judd went to the hospital with a broken leg. Was Judd OK? Read the book to find out.
I like this book because I like dogs. I like books that are about exciting dogs. I like this book because it is a chapter book. My favorite part in the story is when they find Becky and she was safe. Marty reminds me of me. When my dog gets out I have to look for him like he had to look for Becky.
I recommend this book because I like dogs, I like books that have bad things happen first then a good thing after that. I like books that are kind of funny and exciting. If you like dogs you should read this book.