Tales of a Fourth Grade Nothing
Written by Judy Blume
Illustrated by Roy Doty
Reviewed by Keith W (age 9)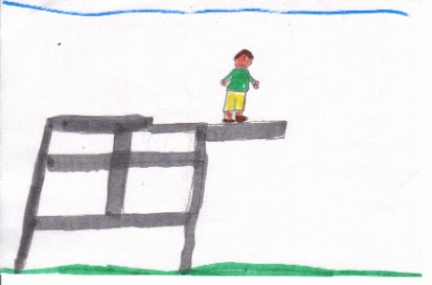 Tales of a Fourth Grade Nothing is about family and friends. Its setting is in New York City. It`s made up of short stories about Fudge and Peter. In one of the stories Peter guessed how many beans were in a jar. He guessed the right number and won a green turtle at a birthday party.
My favorite part was when Fudge lost two teeth. Fudge lost two teeth when he tried to fly in the air. He jumped off a bar and knocked them out when he landed. Judy Blume wrote this book. I like how she wrote about Fudge and his family. She made it seem like I was part of their family. She is a good writer. Roy Doty used black and gray pictures. The pictures are funny and add a lot to the story.
I recommend this book because it is a good book and is easy to read. I am happy not to have a brother like Fudge. Someone who likes to get in trouble might be interested in this book. I like this book because I couldn`t wait to find out what Fudge was going to do next. You might want to read the other books written by Judy Blume.