The Cat in the Hat
Written by Dr. Seuss
Illustrated by Dr. Seuss
Reviewed by Tatiana H. (age 9), Sobel U. (age 8)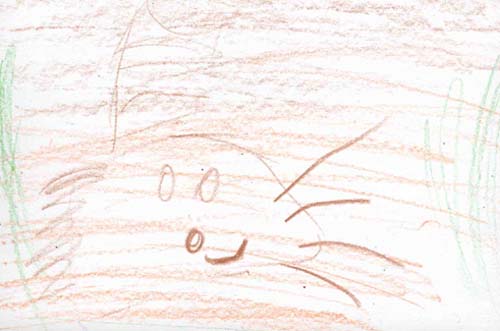 It was raining, and the children thought it was going to be a boring day. Then in walked the cat in the hat, and they were shocked. The fish said, ?let him go! let him go!? Thing one and Thing Two made a mess. He was holding up a cake, ship, and a rake, and an umbrella, and the books, and the fan on the ball. He fell over and all the things fell too. The children were making a mess. Then the cat came and said, ?I need to show you some tricks.?
Tatiana liked the colors, and thought it was funny. Sobel liked Thing One and Thing Two because they made a mess, and I like messes. I also like them because I like things. Tatiana?s favorite part was when the cat came in and the fish said ?get out of here.? Sobel hated the annoying fish, because if I were those kids I would want the cat to stay. We liked the rhyming.
People who like to laugh will like this book because it is funny. People who like cats will like this book because there?s a cat in the book. People who like rhyming books will like this book because it rhymes.