Arthur's Birthday
Written by Marc Brown
Illustrated by Marc Brown
Reviewed by Ashley S. (age 8)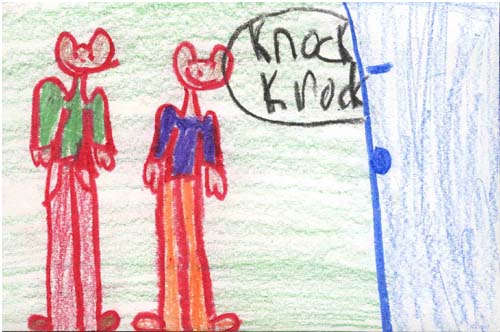 First Arthur handed out the invitations to everybody. The last person he gave invitations to was Muffy. Arthur asked Muffy, ?could you come to my party?? And she said ?Yes.? But she said, ?Saturday? But my party is on Saturday.? Then Arthur said ?Can you change your date to another day?? She said, ?Are you kidding? My party?s on Saturday.? Then Arthur and his friends said, ?Should we go to Muffy?s party or Arthur?s?? And Arthur said ?who needs girls?? Arthur?s birthday is on May 25. Then Arthur had a plan. Arthur?s plan was to tell Muffy that he had a big surprise that he couldn?t even carry it to her. Everybody came to Arthur?s birthday party and the surprise was the birthday party. When Muffy came they said ?Surprise!? Muffy was happy.
I liked the book because it was funny and I like birthday parties. I like when he invited Muffy and everyone brought Arthur presents.
I think that people who like birthday parties or kids who are invited to partieswould like the book. Maybe babies would like the book because they haven?t had a party before so it would be fun to them.