The Three Little Kittens
Written by Anna Alter
Illustrated by Anna Alter
Reviewed by Yessiris M. (age 5)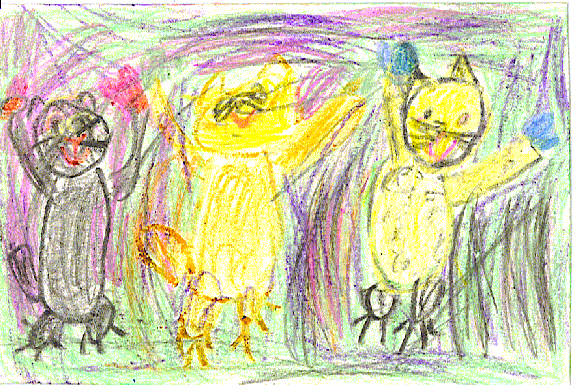 The three little kittens lost their mittens and their mom got really mad. But they know how to make her happy. They find them, but then they get dirty. Now they have to wash them. Their mom gives them something good to eat when they are good little kittens.
I like the way they sing with happiness when they find their mittens and their mother gives them some pie. The funniest part is when they are eating the pie with their mittens on.
You will like to read this book with your mom or your friends. You will feel sad for the kittens. And then you will feel happy.
(This story was dictated)