The Cookie House
Written by Margaret Hillert
Illustrated by Kinuko Craft
Reviewed by Gabriela G. (age 5)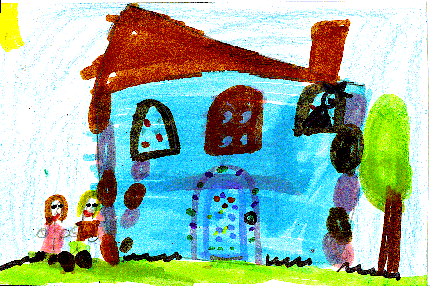 A girl and a boy are looking for their dad and mom in the forest. They get lost in the night. They see a house made with candy and cookies. They eat it because they're hungry. The witch is inside and gets mad. She catches the boy. The girl helps the boy and pushes the witch into the fire. They run all the home to their father.
I like the house because it is made with cookies and candies, but I don't like the witch. My favorite part is when the girl pushes the witch into the fire. She is not afraid anymore.
If you like to read a book that's a little bit scary you will like this book. It has a happy ending.
(This story was dictated.)