Arthur's Teacher Moves In
Written by Marc Brown
Illustrated by Marc Brown
Reviewed by Ajaibir D. (age 5)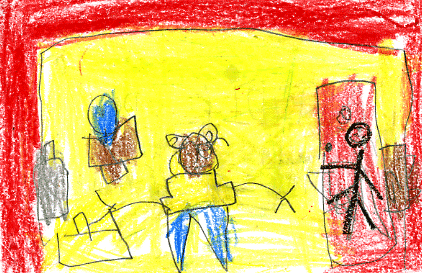 This story is about Arthur and his Teacher. Arthur's Teacher had to move in because his roof broke from the snow. Arthur was mad because his Teacher was moving in. After the Teacher moves in, Arthur liked him being there. But then all of Arthur's friends were mad at him and they were calling him Teacher's Pet. Then the Teacher said he was going to stay at all of the other Friend's houses. The Friend's were not happy.
I liked this story because Arthur was going to be happy because the Teacher was moving in at Muffy's house. My favorite part was when the roof broke and the Teacher had to move in with Arthur.
I would recommend this story because everyone would like when Mr. Ratburn had to move in with the Friend's.