Giggle, Giggle, Quack
Written by Doreen Cronin
Illustrated by Betsy Lewin
Reviewed by Jaymi G. (age 5)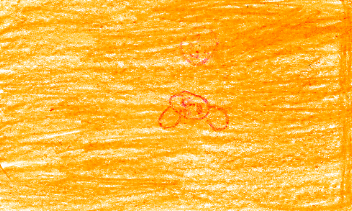 This is a funny book about animals doing funny things on a farm. They write notes and that is not what animals do! They have blankets, they eat pizza and they take baths inside the house!
My favorite part of this book is when they give the pigs pizza. This was my favorite part because pigs don't eat pizza! My uncle bought pigs and they smelled ugly! I like the picture where the man is holding the baby pig. I like it because they are going to give the pig a bath. I felt happy when I heard this story because it is funny to see pigs taking a bath!
My friend, Vanessa, would probably like to read this book to me because she is a good friend. When Vanessa comes to my house, she likes to read books to me.
(dictated by Jaymi G.)