It Looked Like Spilt Milk
Written by Charles G. Shaw
Illustrated by Charles G. Shaw
Reviewed by Angel M. (age 8)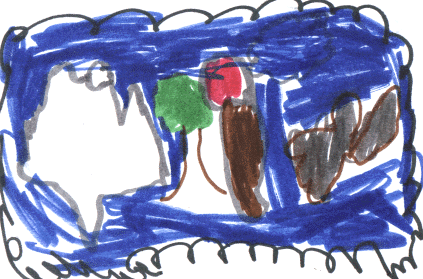 The book is about a cloud that looks like different things. It looks like a cake. It looks like an angel, but it wasn't an angel. It looked like a bunny but it wasn't a bunny. It looked like spilt milk but it wasn't spilt milk. Sometimes it looked like a tree but it wasn't a tree. It was imagination.
I imagined that when I was in school my teacher noticed that I write nice. Maybe one day she will think I write nice, like in my imagination.
I like the book because it is easy and the whole family can read it.