Matilda
Written by Roald Dahl
Reviewed by Salena Q. (age 9)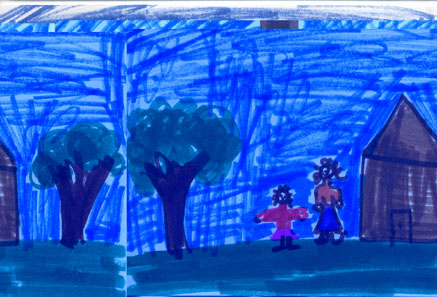 Matilda is a little girl who is extremely intelligent. Her family is not very nice to her and doesn't believe that she is as smart as she really is. Her dad is mean to her and tries to cause trouble for Matilda at school. When Matilda is at school, she had to deal with Miss Trunchbull, the principal. Luckily, Matilda's teacher, Miss Honey, loves her and thinks that she is very smart. Matilda and Miss Honey become great friends and they spend a lot of time together. At the end of the story Miss Honey adopts Matilda and they lived happily together in a small cottage in the woods. Matilda is finally free from her mean and vicious parents.
I think that this is a great book because it shows that parents should never think less of their children. Matilda's parents didn't believe in her. They didn't even want her to be smart. When Matilda would come home from school, she would walk herself to the library and read books. She loved reading books, just like me. I enjoy going to the library and checking out books so that I can take them home and read through them. My favorite part of the book was when Miss Trunchbull was teaching the class and Matilda picked up the glass of water with the powers in her eyes. Miss Trunchbull was so scared!
I recommend this book to anyone who wants a good laugh. It reminds me of another book from Roald Dahl called James and the Giant Peach. James lived with his mean aunts and wanted to get away. Matilda lived with her mean parents and also wanted to escape. In the end of both stories, they finally get away and good things happen to them.