What a Bad Dream
Written by Mercer Mayer
Illustrated by Mercer Mayer
Reviewed by Camie A. (age 5)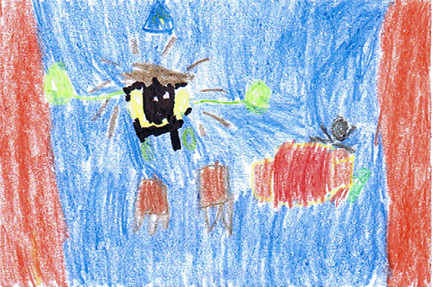 This story is about a boy who drinks magic potion. And weird things start to happen. He turns into a vampire with fangs and a tail. Next, he roars so loud he scares his family. He has his own house and eats ice cream for breakfast and whatever else he wants to.
I like my book because they eat with no napkins. The pictures are funny, there are blue and read and bright colors. My favorite part is when he dreamed about making a magic potion because he has bat wings and vampire teeth.
I recommend other girls read this book because it's a good story. The author who wrote it made a funny monster book.