Harry Potter and the Sorcerer's Stone
Written by J.K. Rowling
Illustrated by Mary Grandpre
Reviewed by Michelle H. (age 10)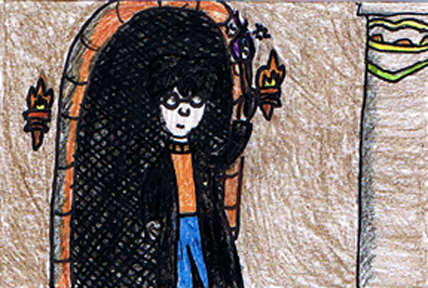 This story is about a young wizard named Harry Potter. He attends Hogwart's School of Witchcraft and Wizardry. He makes two friends, Ron and Hermione. Harry and his friends must save the Sorcerer's Stone, a stone that can make you immortal. They must get past many things, such as, three headed dogs, Devil's Snare, trolls, and many more using magic and other tricks. If you want to find out if they retrieve the stone read the rest of Harry Potter and the Sorcerer's Stone.
I love this book because of its magic and mystery. It's pure fantasy but the author makes everything seem real. Hermione is my favorite character because she reminds me of my sister, Kelli. Hermione is smart just like her. When I finished reading this book I felt excited about reading the next. It made me wonder what it would be like to be a wizard or witch. This book has won major awards such as the British Book Awards Children's Book of the Year and the Smarties Prize.
I recommend this book because it's fun and exciting. If you like adventure books, this is the perfect book for you. I think this book is good for boys and girls ages 10 and up because it's pretty scary.