Meanwhile Back at the Ranch
Written by Trinka Noble
Illustrated by Tony Ross
Reviewed by Christopher S. (age 8)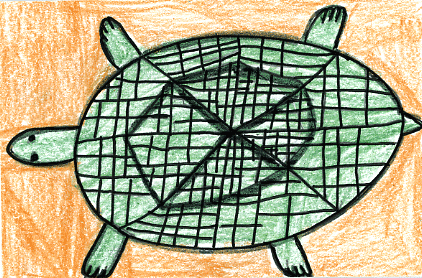 Two people have weird things that happen in this book. The first person is Elna Hicks. She wins a huge refrigerator, but she did nothing to win it! The next person is Rancher Hicks. He sees a turtle cross Main Street. It?s so weird because they had never seen it before and they make the day a holiday.
When Elna?s cat had kittens, it reminded me of when my cat had kittens. They were fun and I wish I could have kept them. When Elna won the lottery ticket, it reminded me of the lottery tickets my mom buys. I want to win the lottery! Bernie and Kurt are playing a checker game and I like to play checker games. I don?t get to play very often because I don?t have the time. Elna met the President and I want to meet the President.
Read this book to find out what other weird things happen next. I recommend this book to people that like to travel to a faraway town that is not very busy. If you would like to stay at a ranch, then read this book.