The Bear Scouts
Written by Stan & Jan Berenstain
Reviewed by Jorge M. (age 7)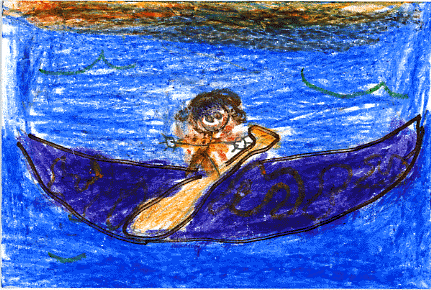 The Bear Scouts are going on a camping trip. Papa Bear decided to go along because he thought he knew more about camping then the guide book the scouts used. During the trip all kinds of bad things happen to Papa and the Bear Scouts. The Bear Scouts end up saving the day. A lesson to be learned from this story is that grown ups have questions about things sometimes too and they should not be afraid to ask for help.
I think this is a good book because they go fishing. I really like to go fishing too. It is scary when they go in the cave because it is filled with bats. That part scared me a little because I do not like bats. The Bear Scouts remind me of the Boy Scouts and I am going to be in that club.
If you like the Berenstain Bear adventures then you will like this story. If you like the outdoors and camping you might like this book. I would recommend this book to other students who like books that have rhyming words.