The Magic School Bus in the Time of the Dinosaurs
Written by Joanna Cole
Illustrated by Bruce Degen
Reviewed by Cooper K. (age 7)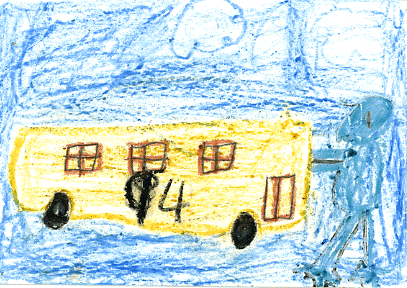 Ms. Frizzle and her class take a trip to the time of the dinosaurs. They take a time machine and go back in time. They get to do fun things like dinosaur digs. They also get to see all sorts of dinosaurs. The author of this book wrote it so we could learn more about dinosaurs. Do you know how a dead dinosaur could become a fossil? Read this book to find out.
My favorite part of this book was when they went into the time machine. That would be so much fun. I would like to see when the dinosaurs were living because I am really interested in how the dinosaurs survived. This book is from the Magic School Bus series. It is similar to the other books in the series because it teaches us about science.
Do you like to learn about dinosaurs? Then this is the book for you. If you want to know what our earth was like a long time ago, read this book. I recommend this book for readers who like science.