Amelia Bedelia's Family Album
Written by Peggy Parish
Illustrated by Lynn Sweat
Reviewed by Julia J. (age 8)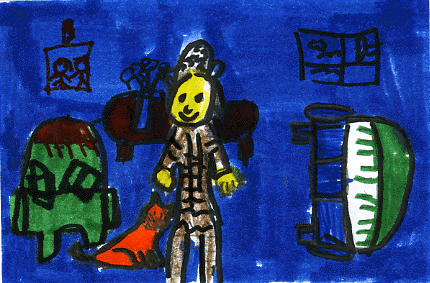 Amelia Bedelia is a really funny person. The Rogers want to throw a party for Amelia Bedelia to meet her family. So, Amelia Bedelia gets out her family album. She tells the Rogers about her family and they are all wacky. Then she calls all her aunts and uncles. She calls them and they all say "Yes! I can come."
I liked this book because Amelia Bedelia does almost everything wrong and it made me laugh. My favorite part was when she called everybody over to the party because instead of inviting her family like she was supposed to, she invited the whole neighborhood. The best character is Amelia Bedelia because she does everything wrong - like calling the whole neighborhood.
I recommend this book because it is really funny. If you like funny stories, then you would like this one.