Berenstain Bears On the Moon
Written by Stan & Jan Berenstain
Reviewed by Nickolas O. (age 6)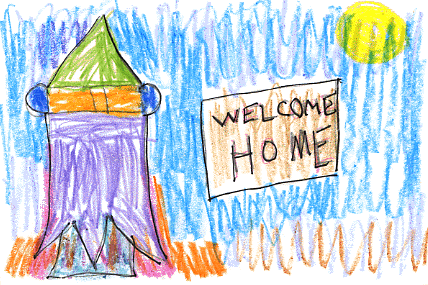 The Berenstain Bears are going to the moon. When they get into space they can't keep their feet on the ground and they float all around. When they land on the moon they have lots of things to explore and do. They have so much fun that they decide they want to go to a star on their next trip.
This book was fun to read because it had some easy and some hard words. My favorite part is when the bears count backwards from ten. I can do that too. Can you? This book is part of the Berenstain Bear series. The bears have a great adventure in this book too.
If you enjoy reading about the moon and space exploration, you will really like this book. If you are a fan of the Berenstain Bears and their adventures, this is the book for you.