Come Back Amelia Bedelia
Written by Peggy Parish
Illustrated by Wallace Tripp
Reviewed by Arianna C. (age 8)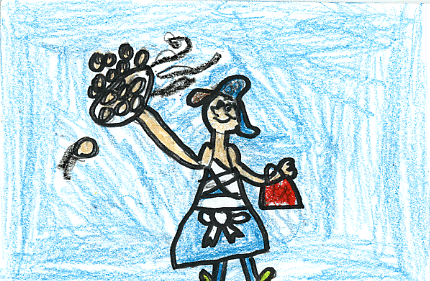 This story is about a lady named Amelia and she tries to get a job. She had another one, but she got fired. So she tries and tries to get another one, but Amelia always does things wrong and gets fired. Then, one day, she sees a cooking job and then she tries it and she gets the job!
I like the book because she does everything wrong. I like the character Amelia Bedelia because she is really funny - like when she stamped the envelopes by stomping on them with her feet. She's more than funny - she's hilarious. I like the book because it is a weird story about a weird girl.
I love this book. I would recommend it because it is really, really funny, and if you like other Amelia Bedelia books, you'll like this one. I think you will like this book.