The Three Billy Goats Gruff (retold)
Written by Janet Stevens
Illustrated by Janet Stevens
Reviewed by J.S. (age 6) & K.Z. (age 6)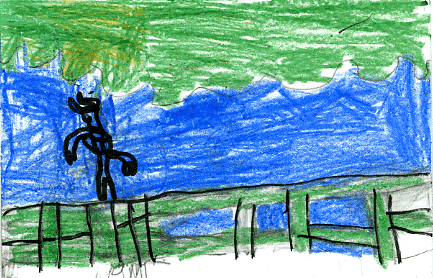 This book is about a troll that lives under a bridge and three billy goats that want to cross the bridge. The ugly troll tells everyone to get off his bridge. He is very scary looking. The billy goats are three different sizes. They all want to eat the grass on the other side of the bridge. Read this book to find out if they go across the bridge.
We like this book because the illustrations are very nice. The illustrator made the troll very ugly. We really like the big billy goat, expecially his black jacket.
We think teachers should read this book to their kids. Kids like stories that are not real. If you want to know how to draw a billy goat or a troll you should read this book.