Grandmother's Skull
Written by Katrin Tchana
Illustrated by Trina Schart Hyman
Reviewed by Tulley S. (age 8)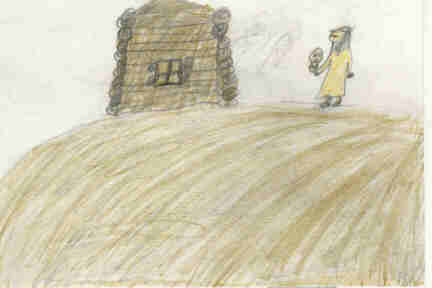 The story is included in a book called The Serpent Slayer and Other Stories of Stron Women. This one is about a family with two brothers, one sister, a mother and a father. They meet a man from the 'People from the Sea'. The family's daughter is named Neruvana. The father asks the man, "Do you want to marry my daughter?" The man says, "Yes."
They marry and paddle away on the man's kayak, and every day her husband travels. One time he was gone a week. When he returned he said that it was time to go back. When they got there, the girl found her parents and two brothers had been murdered! Then her husband paddles away without her! She finds her grandmother's skull, the skull helps her survive.
I liked the story because it was a mystery, and scary. I thought that Neruvana was an interesting character because she didn't give up from a broken heart. She found the strength to take care of herself. The book showed that people's spirits can still be alive even after they have died.
I recommend this book to other people who like scary stories. Read this book to find out more details.