The Naughtiest Girl Again
Written by Enid Blyton
Illustrated by Max Schindler
Reviewed by Suzanne S. (age 8)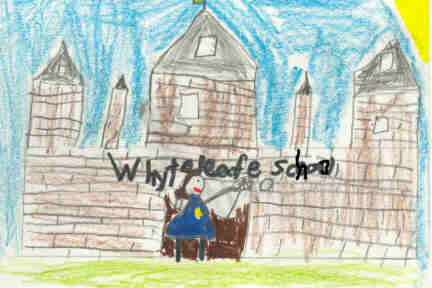 A girl named Elizabeth was the naughtiest girl last term at Whyteleafe School(a boarding school in England). She tries to be good, but two people keep spoiling her and her friend's time.
My favorite part was when Elizabeth let Robert play in the lacrosse match. I liked this part because I like reading books about people being nice to each other. Elizabeth reminds me of me; she can get into tempers but can also be really nice. It was surprising to me how one of the characters changed. When Kathleen stopped eating sweets and played more sports, she got rid of her spots on her face. She also got a blush in her cheeks.
I recommend this book to readers who like stories about friendship. I like it because it tells how a lot of people have problems with their friends.
Other books by Enid Blyton: Naughty Amelia Jane Amelia Jane Again Amelia Jane Gets into Trouble Amelia Jane is Naughty Again The Enchanted Wood The Folk of the Faraway Tree The Magic Faraway Tree The Adventures of the Wishing Chair The Wishing Chair Again Eight O'clock Tales (also Five and Six O'clock Tales) The Pole Star Family The Saucy Jane Family The Sea Side Family And many, many more.