Why the Coqui Sings
Written by Elinor Chamas
Illustrated by Denise and Fernando
Reviewed by Loc C. (age 7)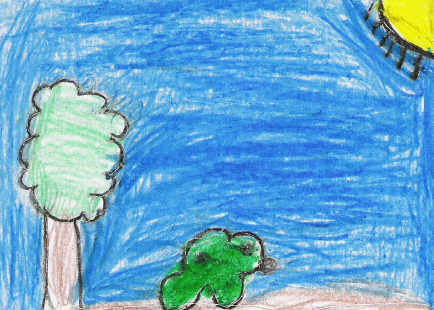 A coqui is a frog that lives in Puerto Rico. The big coqui tells a story to the little coquis. A long time ago, the parrot king was mad because all of the animals were asleep. The king told the animals that there would be a race the next day. Whoever won would get a prize. The mouse thought he was strong. The coquis exercised all night. They raced. The coquis won the race. The coquis won the prize. What was the prize? Read the story to find out.
I liked the frogs because they worked hard and they won a prize. I liked the pictures because the pictures helped me understand the story better. The pictures are large and in color. The story made me feel happy because there were animals in it. The race was very exciting.
You should read this book. People who love animals will love this book. Valencia would like this book because she loves animals. There are many animals in the story, such as; turtles, frogs, snakes, a parrot and a mouse.