Island of the Blue Dolphins
Written by Scott O'Dell
Reviewed by Simon L. (age 9)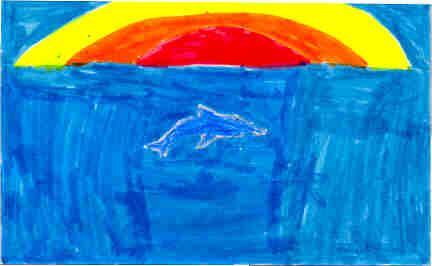 The book, Island of the Blue Dolphins, is about a girl named Karana. She is an Indian girl that is left behind by her village when she goes off looking for her brother. She finds him a little later, and they live on the island all by themselves. One day she can?t find her brother, so she looks for him. When she finds him, he?s dead because some wild dogs killed him. She's now all alone and has to survive. Does she? Read and find out!
I liked this book because it was very surprising and interesting. For example, I learned different ways people can survive off the land. I liked the part of the book where Karana was wondering whether a hunter would pay her for an otter he had killed or try to leave. I also enjoyed some of the author's details like the description of the pack of wild dogs. You almost feel like you are in the book, too.
I would recommend this book to anybody who likes adventure, action, and excitement.