James and the Giant Peach
Written by Roald Dahl
Illustrated by Quinton Blake
Reviewed by student in Mrs. LaRoche's 4th Grade Class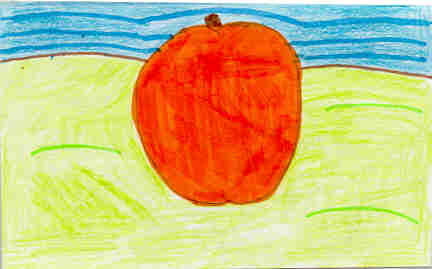 This book is about a boy named James who is an orphan. His mom and dad went to London to do some shopping and were eaten by an enormous angry rhinoceros which had escaped from the London zoo. Poor James is sent away to live with his two aunts who were horrible people. James is very unhappy because he has to do a lot of chores for his lazy aunts. Finally, James meets some new friends who live in a giant peach. He escapes his aunts for a great adventure. To find out about all the different places he goes and the things he does, read this adventure book!
My favorite part was when James found out he could climb inside the giant peach and meet all the animals there. The ladybug was really nice. There was a terrific part when they found themselves flying through the air carried by birds! I also really liked when James meets the butterfly when it comes out of it's cocoon on the peach's ceiling.
If you like fantastic adventures, then this is the book for you. I recommend it to people of all ages.