Ender's Game
Written by Orson Scott Card
Reviewed by Justin L. (age 10)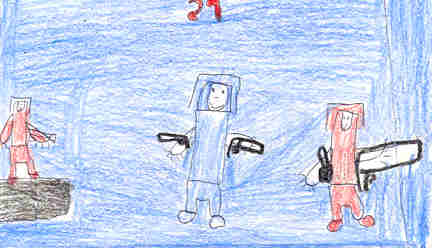 This science fiction book is about a little boy named Ender. Ender, Bean, and other characters are trying to become soldiers. They are trying to defeat alien creatures known as Buggers. Will they succeed? Will they survive? Will the Buggers win the war? Read the book to find the answers the these questions.
This book is fun because I like the fighting and battles. The students have a gun that freezes people. You aim it at the enemy, pull the trigger and it will freeze him. Ender was a tough little kid who had a rough time in this story. I kept hoping everything would work out for him.
If you like wars, the military, and guns, you will like this book. It has lots of adventure and exciting parts.