Hank the Cowdog: The Case of the Raging Rottweiler
Written by John R. Erickson
Reviewed by Helena L. (age 9)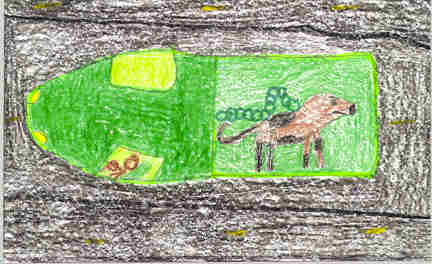 Hank the cowdog meets his match when a new dog shows up on the ranch. When a sheep gets hurt, Hank suspects that Bruiser the Rottweiler might be responsible. Hank begins to study Bruiser to see if his suspicions are true. Does he have the real culprit? Read the book to find out.
My favorite part is when Hank and Bruiser are going to fight, but Hank pretends to faint and Bruiser just acts like he won the match. I liked that part because it reminded me of the time I faked being sick to avoid a bully at school. This book is also very funny. One witty part is when Hank finds out that Bruiser is afraid of cats. It was the best Hank novel I had ever read.
I recommend this novel to anyone who likes witty stories to read this novel. It is interesting and fun! I loved it so much, so I hope you do too.