Holes
Written by Louis Sachar
Reviewed by Jialing Z. (age 10)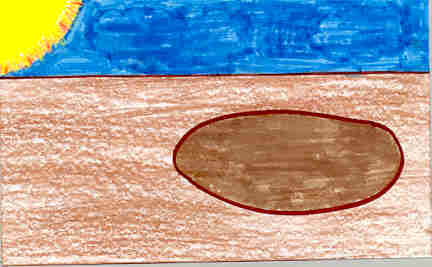 This book called ?HOLES? is about a boy named Stanley Yelnats who is under a curse. The curse started with his no-good-dirty-rotten-pig-stealing-great-great-grandfather. It followed the Yelnats for generations. Now Stanley was sent to Camp Green Lake to dig a hole five feet wide and five feet deep every day. Soon Stanley realizes that the warden is looking for something and wants Stanley and other boys to dig it up. But what could be buried under a dried-up lake?
I like Holes because it has a lot of excitement and it is very interesting. One exciting example is when Stanley stole a truck and fell into a hole! My favorite part of the story is when the yellow-spotted lizards are crawling all over Stanley and Zero. You don't know if they will be okay or not. I also enjoyed this book because it?s very adventurous. Stanley and Zero had to survive in the desert with very little water.
I think kids and adults that like adventurous stories should read this book because it is filled with laughter and fun.