Here Comes the Strikeout
Written by Leonard Kessler
Illustrated by Leonard Kessler
Reviewed by Alexander S. (age 8)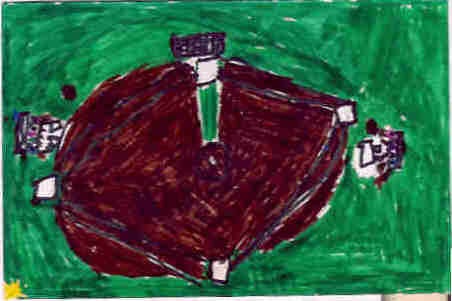 This book is about Bobby who wants to hit the ball. He was not a good hitter and the other team called him Strikeout. His friend, Willie, helped him learn to bat. Does Bobby get his wish? Find out if Bobby gets a hit.
My favorite part was when Willie gave Bobby the lucky hat, that was nice. I liked the book because baseball is fun. This story reminded me of when I started playing baseball. I was not very good either. It made me feel sad because Bobby could not get a hit.
I recommend this book to 1st and 2nd graders because kids will like Willie in the story; he helped Bobby. You should read this book because it teaches you a lesson. I learned not to make fun of somebody who can?t hit so well.