The Lady and the Spider
Written by Faith McNulty
Illustrated by Bob Marstall
Reviewed by Emily N. (age 8)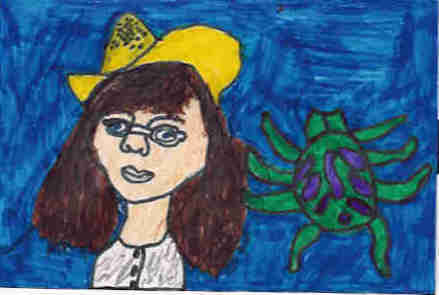 The lady has a garden and she tends to it every day. A spider lives in a head of lettuce in the lady?s garden. The lady comes out to pull weeds, plant seeds, and sprinkle water. The spider helps the lady by eating the bugs that eat the lettuce. The lady takes the head of lettuce that the spider is on into her house to have for her lunch. Read to find out what she does to the spider.
My favorite part was when the lady took the spider outside and put it in another head of lettuce, because the lady didn?t kill the spider. It made me feel sad for the spider when the lady was walking by the spider?s den because it felt like an earthquake to the spider. This book reminds me of how you should take care of spiders and other insects that are helpful to plants.
I recommend this book to children who enjoy reading about spiders. You will learn not to kill spiders.