Bunnicula
Written by Deborah and James Howe
Illustrated by Alan Danieil
Reviewed by Michael M. (age 7)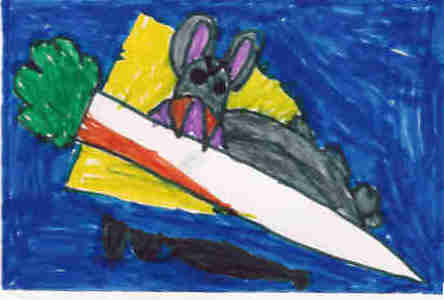 Nonsense! This book is about a few crazy shenanigans named Harold and Howie, the dogs; a crazy feline, Chester; and Bunnicula, a bunny! They think Bunnicula is a vampire because he sucks veggie juice like vampires suck blood! They try to put a stop to this veggie draining problem! Will they stop this nonsense? Will they figure out the secret behind Bunnicula? Read this book to find out!!
My favorite part was when Harold said, ?What?s wrong with my mouth? It?s turning inside out!? Because he just got a sourball in his mouth. I liked the book because it made me laugh out loud. The book was so exciting to read because it made me think, what will be next?
I recommend this book to people who like mysteries. I think you should read this book because it will surely make you laugh out loud!