Martin's Big Words
Written by Doreen Rappaport
Illustrated by Bryan Collier
Reviewed by Olivia B. (age 8)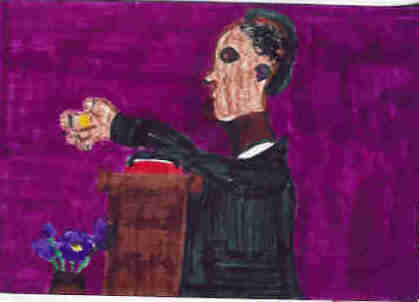 This book is about a man named Dr. Martin Luther King Jr. He grew up using big words like this, "HATE CANNOT DRIVE OUT HATE, ONLY LOVE CAN DO THAT!" Martin Luther King Jr. is trying to teach you to be kind to others and not to fight with fists, but fight with words.
I like this book because the illustrations look real. My favorite part was when a lady named Rosa Parks was riding the bus. A white man told her to get out of her seat so he could sit down, but she said, ?No.? She was arrested. I think that was mean and rude. I hated that part. I felt sad when I read how the whites were treating the blacks.
I recommend this book to all ages because it teaches you to be kind to others. Martin?s words are still here for us today.