Zombies Don't Play Soccer
Written by Debbie Dadey
Illustrated by Christopher Pope
Reviewed by Brian C. (age 9)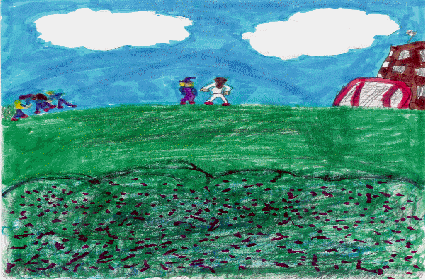 This book is about a group of kids that think that their coach is a zombie. The coach gazes at nothing and doesn't even move. The coach's name is the name of the place where people get buried...Graves.
My favorite part was when the coach took Howie's garlic potato chips. This book is like the book Ghosts Don't Eat Potato Chips because in the book, the ghost took Howie's potato chips. I like Eddie because he thinks he's the best and he likes to brag.
This book would be good for a third grader because it is easy to read and the kids in the book that think their coach is a zombie are third graders.