Charlotte's Web
Written by E.B. White
Illustrated by Garth Williams
Reviewed by Alyssa H. (age 11)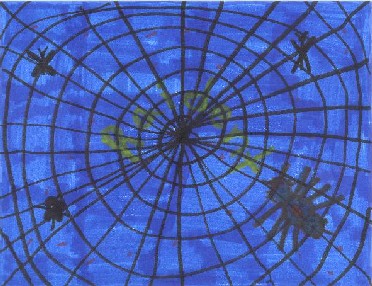 Fern gets to keep a pig and has to take it to another farm. She wants to visit him a lot but she doesn't always get the chance to see him. The pig, Wilbur, gets lonely and meets a spider named Charlotte. They always talk and become best friends. Soon Wilbur goes to a fair to try to win best pig and finds out he will get a little help from his new friend Charlotte. He will also make other friends at his home on the farm. You will have to read the rest of the book to find out what happens and how his friends help him out!
My favorite part is when Wilbur meets Charlotte because Wilbur gets a friend and he is not always lonely anymore.
Fern reminds me of myself. The reason she reminds me of myself is because she tries to save things and animals like me, and she cares about pigs like Wilbur.
In the beginning of the story, when Fern saves the runt, Wilbur, that reminds me of when I put a sign in my window that said "Save the Bugs" because my friends were killing them.
If you like entertainment, you would like this book. It is make-believe. I would recommend this book because children love it and this book has become very popular over the years.