Amber Brown Sees Red
Written by Paula Danziger
Illustrated by Tony Ross
Reviewed by Stephanie R. (age 8)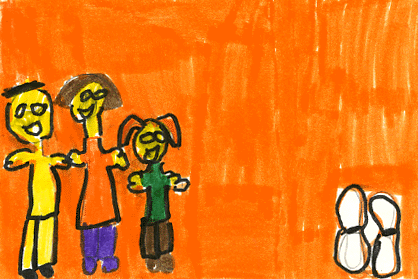 The story is about Amber Brown's parents who got a divorce. Amber Brown was trying to get her father and her mother back in love. She got them back together at the bowling alley where she was bowling on a team.
My favorite part of the story is when Amber Brown finally gets her parents back together. Amber Brown was upset that they got a divorce. Getting her parents back together gave the story a happy ending. I enjoyed the illustrations in this book. I thought they were very creative. When I read this book I felt like I was going to cry. The story reminded me of when my brother and I were fighting. We never talked to each other, but now we're nice to each other.
I recommend this book to children who like bowling. I also recommend this book to children who may have parents that are getting divorced.