A Wrinkle in Time
Written by Madeline L'Engle
Illustrated by Cliff Nielson
Reviewed by Henry G. (age 9)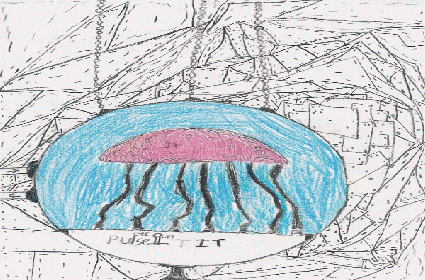 This book is about a couple, some old ladies, three kids, and a "wrinkle in time". Meg, Calvin, and Charles Wallace are the kids. They travel by tesseract, which means a time warp. The old ladies and the kids tesseract to a planet named Camazotz ruled by a disembodied brain named IT. Can Meg stop IT to save her father and Charles Wallace who get captured by IT?
My favorite character is Aunt Beast! I like Aunt Beast because she is nice and furry. My favorite part is when Mrs. Whatsit comes in. It was funny because Mrs. Whatsit acts as if she owns the house. This book reminds me of the Narnia books because of the details and the creatures.
I recommend this book to fourth and fifth graders who like magic fiction books.